* English*
教員詳細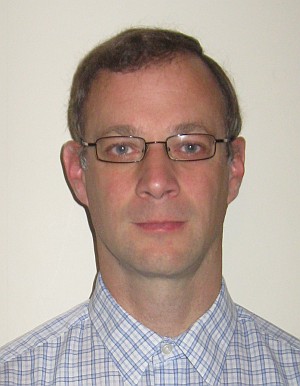 未来材料・システム研究所 附属未来エレクトロニクス集積研究センター
PRISTOVSEK Markus (プリストフセク マーコス) , 特任教授
PRISTOVSEK Markus
E-Mailアドレス
職歴

ケンブリージ大学 , 2012年10月 ~ 2016年12月

ベルリン工業大学 , 2003年11月 ~ 2012年09月

フェルディナンド・ブラウン高周波工業研究所、ベルリン , 2003年03月 ~ 2003年11月

国立研究開発法人物質・材料研究機構 JSPS特別研究員 , 2001年10月 ~ 2003年01月

国立研究開発法人物質・材料研究機構 , 2000年11月 ~ 2001年10月

取得学位

Habilitation , ベルリン工業大学 , 大学評価・学位授与機構 , 2011年11月

博士 , ベルリン工業大学 , 論文 , 2000年11月

学術論文等

研究発表等

Where have all the carriers gone? The last barrier bound state model of LEDs , プリストフセク・マーコス , Seminar Friday at Osram Semiconductors , 2015年 , 口頭(一般)

Can semipolar LEDs realise their promise? , プリストフセク マーコス , PolarCoN Winter School 2015 , 2015年 , 口頭(一般)

When the surface rules: topography, defects or facets, and the limit of in-situ monitoring , プリストフセク マーコス , 17th International Conference on Crystal Growth and Epitaxy , 2013年 , 口頭(一般)

Low-cost high-efficiency GaN LEDs grown on 6-inch silicon , プリストフセク マーコス , 5th International Symposium on Advanced Plasma Science and its Applications for Nitrides and Nanomaterials (ISPlasma 2013) , 2013年 , 口頭(一般)

Growth of In(Ga)As and In(Ga)N Nanostructures by Metal-Organic Vapour Phase Epitaxy , プリストフセク マーコス , Nichia Course , 2011年 , 口頭(一般)

知的財産等

特許 , 高電子移動度トランジスタ装置、半導体多層膜ミラーおよび縦型ダイオード , 出願番号( 2020-009453 , 2019年11月) , 特許番号( C20180467JP#P01 , 2020年01月) , PRISTOVSEK, Markus , 日本国

教員からの一言

GaN and related III-nitrides the most important compound semiconductors, and second only to silicon. Their development is very much driven by the industry, and Japan is still leading the development since 30 years. Further progress requires to look deeper as some fundamental aspect. Moreover, to contribute as University, one must seek aspects which are not in the current focus of industrial development, in short one must seek new fields.
In our group we try to improve our understanding of nitride semiconductors by developing semi- and non-polar orientations as well as entirely new compounds.
2020/08/05 更新
c2008-2010 Nagoya University